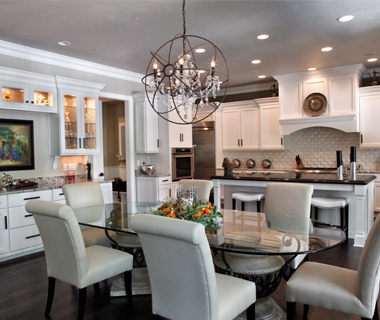 Set Your World Alight
Integration is key with our lighting control systems that allow you to remotely control all of your home's lighting from one screen, no matter where you are. Even more impressive is that your house can think for itself, enabling it to autmatically allocate lighting, depending on which room you are in at any time. This allows you to save on energy and to stroll through your house seamlessly.
Numerous light switches in each room are a thing of the past. Our lighting control systems are wireless which grants you the power of managing every light in your home, catered to your precise requirements. This allows us to create the perfect mood for your house, from getting you ready for bedtime to brightening up your evenings.
Additionally, your lighting system can add security to your household by their occcupancy stimulations learning your lighting habits. This will trick anyone outside your home to think you're there when you're away on your summer holidays. All you need to do is inform us of what you want and we'll do the rest. There's no need to feel light-headed when we're on the case.
To learn more about our Lighting services click into our online brochure.
Visit our Lighting Store
Visit our new lighting show room, where we offer a broad range of vintage, retro, industrial, commercial, & residential lighting.
See the location of our store